THANK YOU FOR YOUR SUPPORT IN 2020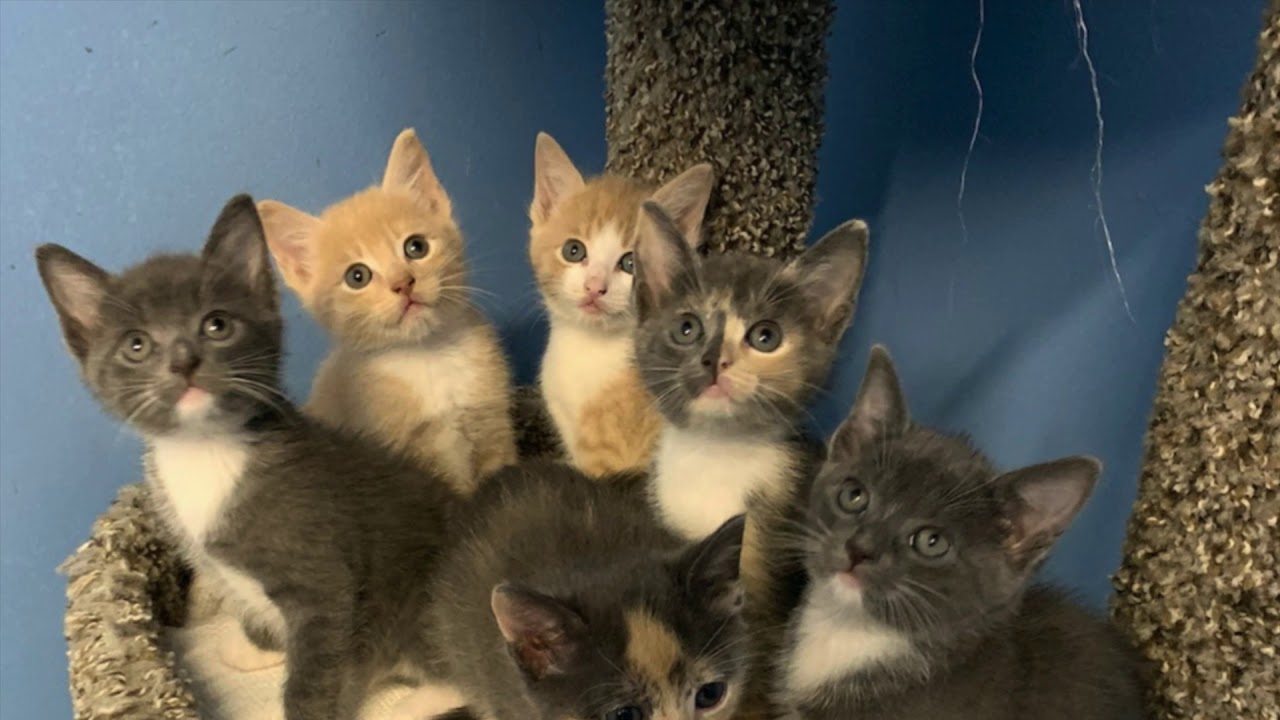 Dear Friends: It's with a sigh of relief that we say goodbye to 2020, and hello to 2021. Last January and February, we were preparing to celebrate our 15th anniversary with a year-long series of events and looking forward to our most successful year yet. We managed to accomplish part of that goal with your help - we got through this incredibly challenging year, saved so many lives, and emerged stronger than ever and ready to continue our mission with renewed commitment and energy. In February, we hosted our annual Valentine's Day Bake Sale, and added a super fun photo shoot to the day. We had an amazing time selling cookies, cupcakes, and jam, and photographing everyone's pets in a festive Valentine-themed setting. Little did we know it was the last event we would hold for the year!
Valentine's Day 2020, the calm before the storm!
Our long-term residents: Sally, Luna, Baby (with her friend Bob), and Chardonnay, and permenent santuary residents Donna, Frank, and Bootsie.
In early March, when the lockdown was announced, we immediately shifted to emergency mode, canceling fundraisers and events, which eventually led to the devastating cancellation of our Tricky Tray, the event that pays for the majority of our veterinary expenses each year. With the unwavering support of our primary veterinarians at Verona and Montclair Animal Hospitals, we ensured that the animals in our care continued to receive the help that they needed. As elective procedures were canceled and TNR programs placed on indefinite hold, we continued to rescue animals in desperate need. In partnership with Oradell Animal Hospital, Veterinary Dentistry Specialists of Mt. Laurel, and the Animal Medical Center in NYC, specialty care continued as well. We adapted to a "new normal" - our animals went inside for the care they needed, and we spent many hours sitting in our cars. As winter moved into spring, we were out there doing what needed to be done. We crawled through the woods and into dumpsters, fought hard with uncooperative landlords to rescue abandoned animals after the deaths of their owners, carried on with our rescue and TNR work with determination, and took on the most difficult special needs cases from the streets, from empty homes and apartments, and from overwhelmed shelters. We won more battles than we lost, helping animals with birth defects, critical injuries, ruptured eyes, and the ravages of abuse and untreated medical conditions. We never stopped saving lives thanks to your help and generosity. As we enter 2021, we're thrilled to announce our Rescue Love Super 50/50, which will be drawn on February 10th at Bardi's Bar & Grill in Pequannock, and broadcast live on our Facebook page. Tickets are $20 each or a book of five for $100, and we hope you'll buy one (or more) to help keep us afloat. There's up to $25,000 in prize money up for grabs, and you don't want to miss out, so call our 50/50 ticket hotline at 973-826-0506 to get your tickets right away! Scroll to the bottom of this page or click the 50/50 link on our menu bar for more info. We're also bringing our Annual Tricky Tray back on October 16th at the Athenia Veterans Hall, bigger and better than ever, so be on the lookout for more on that later this spring. We will be adding more events and fundraisers as it's safe to do so. If you haven't already, please follow us on Facebook and Instagram @angelsofanimalsinc, where you will be the first to receive news and updates. Join us and follow along with our rescue adventures! We are so thankful to all of you who have supported us throughout this difficult year. Thanks to you, we're still here and we are still saving lives. If you can, we hope that you'll make a tax-deductible donation to help us continue our work. We wish you a happy and healthy 2021, and look forward to better days for us all. With gratitude, Amy Kozell, President Trish Malone, Vice President and all of the animals and dedicated volunteers of Angels of Animals Inc.
Some of the special needs animals we saved in 2020: Cricket, Chappie, Nieko, Cookie & Kit, Fennel, Frosty, Baby Sylvester, and Lilac.
Those who crossed the Rainbow Bridge too soon. Forever in our hearts: Wilbur, Charlie, Mara, Binx, Church, Gunther, and Sylvester.