THANK YOU FOR YOUR SUPPORT IN 2022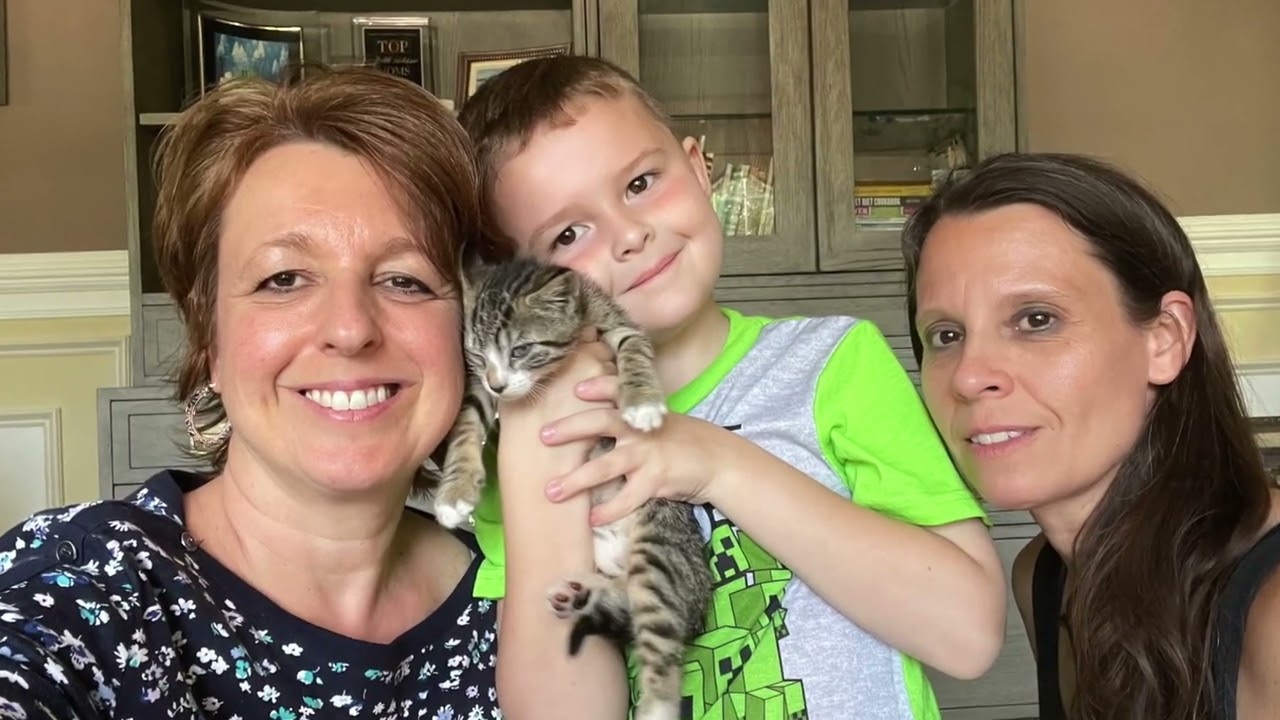 Dear Friends,
As the year ends, we are taking time to reflect on the work that we do, and the generous supporters who help us to accomplish so much. Our special mission to care for animals that traditional shelters do not have the resources to save means that our veterinary expenses exceed those of many other rescue organizations, and we rely entirely on the support of our donors. In addition to our special needs rescue work, we have saved healthy cats and kittens, supported our community TNR volunteers, and helped many animals stay out of the shelter system through outreach and networking among our partner rescues.
We hope you'll watch our year-end video message and meet some of the lives that you've helped us to save this year, including our current special needs boy, Sparrow. By the time Sparrow was ten months old, he had been through two shelters, three homes who abandoned him one after another, and had been left in the street to die after being hit by a car. A kind soul found him, and somehow found us. We raised the funds to have Sparrow's shattered pelvis reconstructed, and provided him with therapy, love, and the first safe home he's ever known. His journey to a forever home was about to begin when he suddenly experienced a seizure. Bloodwork confirmed our worst fears—a liver shunt. We are now raising funds to provide Sparrow diagnostics and life-saving care to correct this condition and allow him to finally live a happy, healthy life.
This year featured some wonderful highs—the return of our Tricky Tray, where we were overjoyed to see so many of you, as well as our first holiday bake sale and Santa photo shoot since 2019—but also some heartbreaking lows. Two of our most beloved "Purrmanent Residents" left us this year, and the losses of Cricket and Bootsie still weigh heavily on our hearts. But as sad as we are, we know that doing this work means loving so much that your heart breaks and doing it again and again because it is our calling.
We still have several healthy adult cats who have been waiting a long time for a home. Tootsie and Skittles are still with us and have been waiting patiently since 2020! Carly gave birth to her babies last April, and despite being practically a baby herself, no one has chosen her. We also have older kittens like Smudge and Fudge, who are only seven months old and have received not one application. You can view their Petfinder profiles by clicking "available pets" on our website – please check out all of our adoptables and share their stories with your friends!
Please follow us on Facebook and Instagram @angelsofanimalsinc, and visit our website at angelsofanimals.org, where you can check out our events page and sign up for our email list to stay informed of events, rescues, and fundraisers. This year's fundraising program will include the return of our Happy Valley Soup sale to keep you warm this winter, a fun Valentine's Day photo shoot for your pets, a Kitten Shower this spring featuring our Super 50/50 raffle, and our fabulous Tricky Tray in October.
We wish you the happiest and healthiest new year and look forward to saving more lives in 2023. We hope that you'll choose to support our vital rescue work with a donation this holiday season. There are so many animals who need us, and so many who turn to us when no one else will help them. Your tax-deductible gift will help to bring hope, health, and happiness to those who need us the most. We hope that you will choose to join us in believing in miracles and providing hope to the hopeless!
With gratitude,
Amy Kozell, President Trish Malone, Vice President
…and all of the volunteers and rescued animals of Angels of Animals, Inc.